Ante-Nicene Fathers set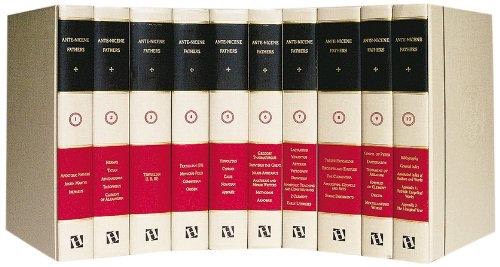 De complete tiendelige set van de Ante-Nicene-Fathers in het Engels te verkrijgen in EPUB en/of PDF formaat.
Elk deel is een losse EPUB of PDF wat het gebruik op E-Readers (Kobo) of Tablets/iPad makkelijker maakt door de kleine bestandsgrootte.
Email voor download-link naar: bzrb@pm.me
Vermeldt aub uw naam en email-adres in het bericht, en u ontvangt zsm een email met een download-link voor de PDF en Epub bestanden.
U kunt de ANF ook on-line lezen via deze pagina op onze website!